Dr. Khaliq has lived in the DMV region since 2006, where he attended the University of Maryland at College Park for pre-doctoral studies and graduated with an Honors Citation in General Biology. He obtained his Doctor of Dental Medicine (DMD) degree from the University of Pittsburgh School of Dental Medicine as well as his specialty training in Endodontics.
Dr. Khaliq has won numerous regional and national awards for his research. He is published in major journals, including recent publications in the Journal of Endodontics, Caries Research, Dental Traumatology, and the American Journal of Medical Genetics. His dedication to research has earned him an appointment as Adjunct Faculty at the Graduate Endodontics Department at the University of Pittsburgh School of Dental Medicine, where he continues to pursue research interests in his spare time. He is an active member of the American Association of Endodontists, and as well as numerous regional organizations such as the Maryland State Dental Association, Southern Maryland Dental Society, and American Dental Association. Dr. Khaliq is a board eligible candidate.
Dr. Khaliq enjoys time with family, loves to travel, work out, and try his hand at photography and creative writing in his spare time. He is dedicated to treating his patients with the same level of rigor, professionalism, and dedication that has brought him this far in his professional career.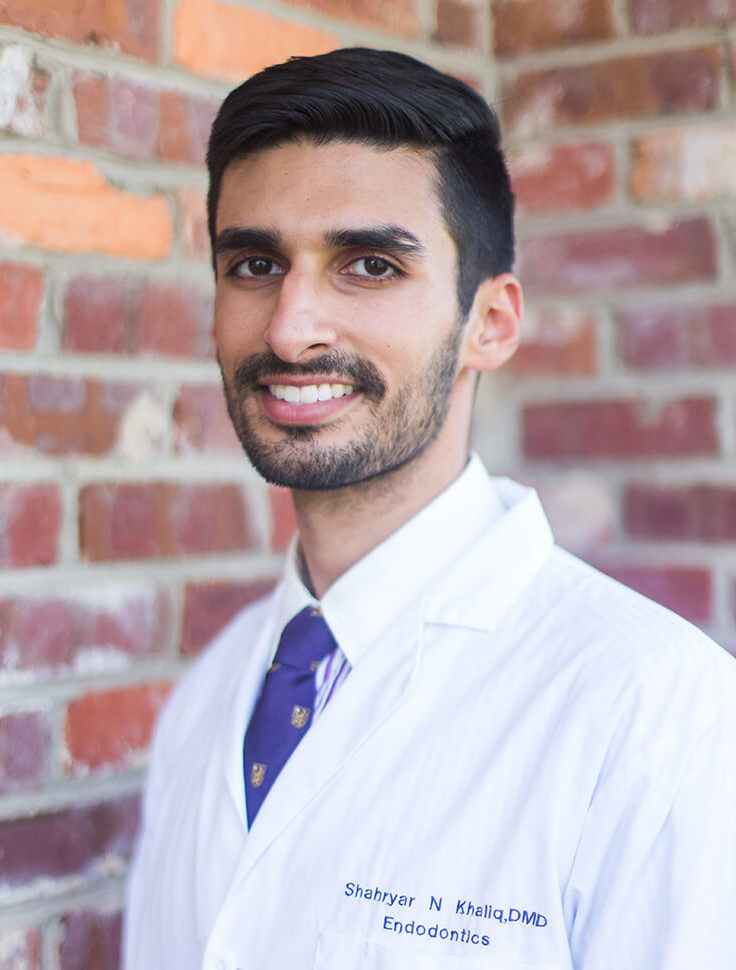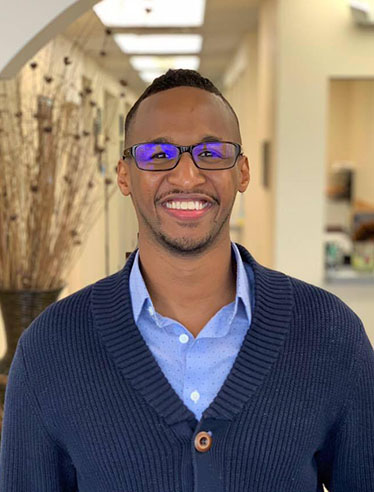 Dr. Hassan received his DMD and specialty training in endodontics at the University of Pittsburgh. Prior to specializing, Dr. Hassan practiced general dentistry for 6 years. He is known for his caring demeanor and overall pleasant personality. A family man above all else, he is a proud father of 2 young children and married to his better half. With a mantra of treating everyone with the same dignity, warmth and regard as one would their closest family, Dr. Hassan extends his clinical expertise with open and inviting hands!