Dr. Khaliq has lived in the DMV region since 2006, where he attended the University of Maryland at College Park for pre-doctoral studies and graduated with an Honors Citation in General Biology. He obtained his Doctor of Dental Medicine (DMD) degree from the University of Pittsburgh School of Dental Medicine as well as his specialty training in Endodontics.
Dr. Khaliq has won numerous regional and national awards for his research. He is published in major journals, including recent publications in the Journal of Endodontics, Caries Research, Dental Traumatology, and the American Journal of Medical Genetics. His dedication to research has earned him an appointment as Adjunct Faculty at the Graduate Endodontics Department at the University of Pittsburgh School of Dental Medicine, where he continues to pursue research interests in his spare time. He is an active member of the American Association of Endodontists, and as well as numerous regional organizations such as the Maryland State Dental Association, Southern Maryland Dental Society, and American Dental Association. Dr. Khaliq is a board eligible candidate.
Dr. Khaliq enjoys time with family, loves to travel, work out, and try his hand at photography and creative writing in his spare time. He is dedicated to treating his patients with the same level of rigor, professionalism, and dedication that has brought him this far in his professional career.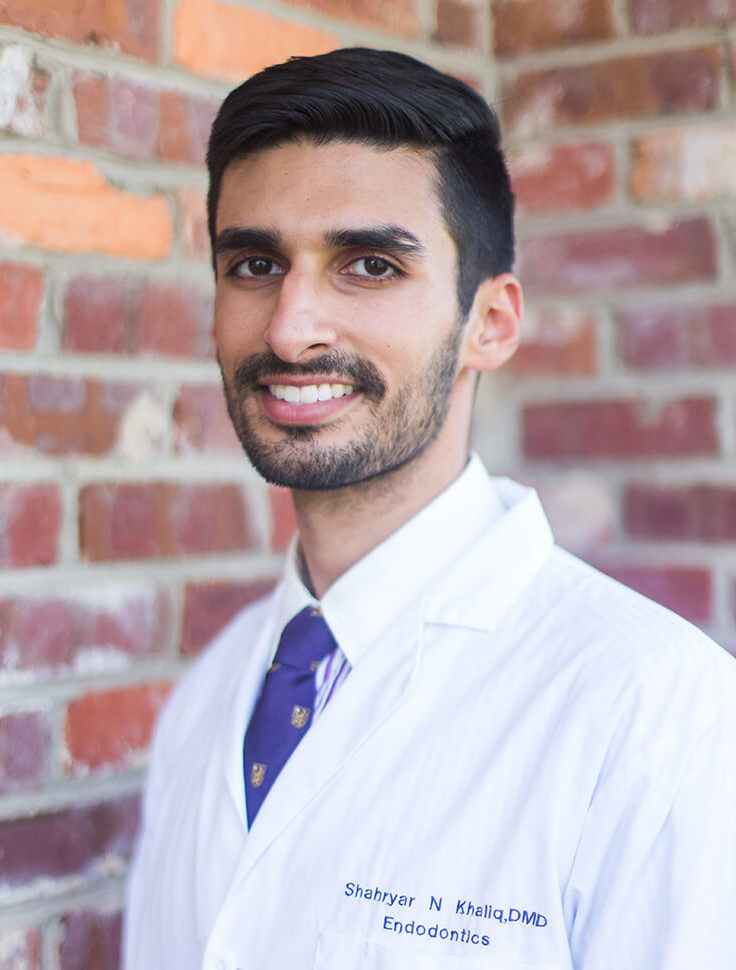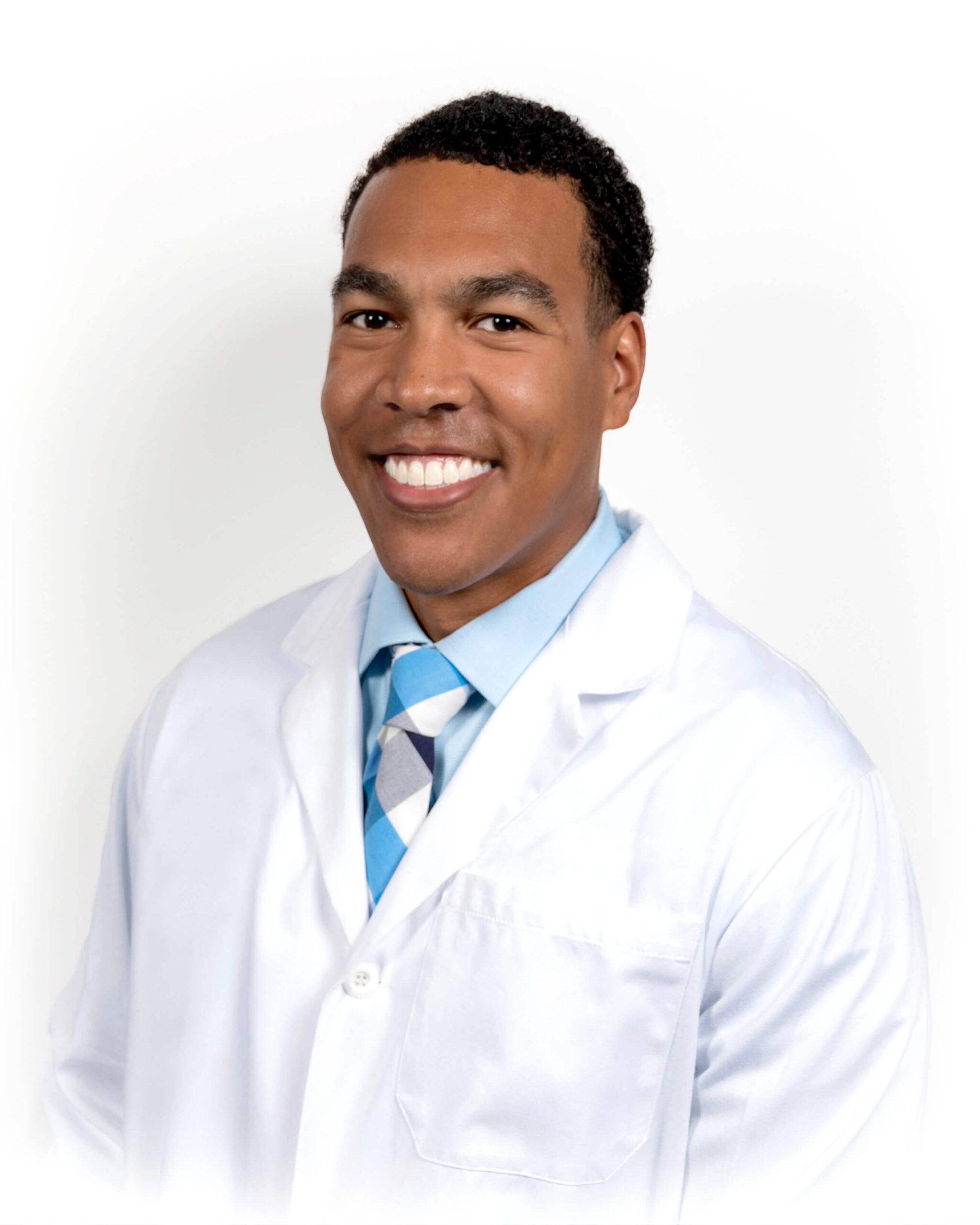 Dr. Djavan Wharton-Lake was born and raised in the Washington D.C. Metropolitan Area. He received his undergraduate degree in Biology from the University of North Carolina- Chapel Hill in 2004. Shortly thereafter, he began his pursuit of a career in Dentistry in 2010 when he attended Howard University's College of Dentistry. During his clinical training, he was encouraged by the Department Chair of Endodontics at Howard University to specialize in Endodontics.
Immediately after completion of dental school, he moved from Washington D.C. to Los Angeles to attend the Harbor UCLA General Practice Residency in June 2014. During this residency, he was exposed to more clinical experiences including treating medically compromised patients, completing emergency rotations in trauma units of major hospitals, and experiencing family practice dentistry. The exposure to all aspects of the field of dentistry only furthered his interest in specializing in Endodontics. Thereafter, Dr. Wharton-Lake attended the University of Southern California's Advanced Specialty Program in Endodontics.
After completion of his Endodontic training, Dr. Wharton-Lake worked in the Greater Los Angeles area for several years, and was an active member of the American Dental Association (ADA), the California Dental Association (CDA), the American Association of Endodontists (AAE), and the San Fernando Valley Dental Society (SFVDS). He also maintained a presence at the Harbor-UCLA GPR program where he returned as an Adjunct Faculty member.
Fondly known to his patients and staff as Dr. Lake, his goal is to provide his patients with a friendly, pleasant experience while upholding the highest standard of patient care and autonomy. Dr. Lake and his wife, Lauren, recently moved back to Washington D.C. in December of 2021. In their spare time, they love to travel and are constantly in search of new dining experiences.
Dr. Hassan received his DMD and specialty training in endodontics at the University of Pittsburgh. Prior to specializing, Dr. Hassan practiced general dentistry for 6 years. He is known for his caring demeanor and overall pleasant personality. A family man above all else, he is a proud father of 2 young children and married to his better half. With a mantra of treating everyone with the same dignity, warmth and regard as one would their closest family, Dr. Hassan extends his clinical expertise with open and inviting hands!